From time to time, Chemplex® has overproduced certain items consisting of specialty custom manufactured products, demo equipment that has been used in non-operating modes for exhibition purposes only and overproduction products. They are being offered in this section for sale at tremendous savings. All applicable new equipment is offered for sale with original new product warranties.
Please periodically check this section for items offered for sale that may be of interest to you. They are tremendously discounted and offer savings on a first come basis preference of purchase order and payment receipt. Payment limited to Visa, Master and American Express credit cards only and while supplies lasts. All special sales are final.
Contact us at: sales@chemplex.com or (800) 4-CHEMPLEX.
---
Leftover NEW Non-evacuable Pellet Press Die Sets - 35mm diameter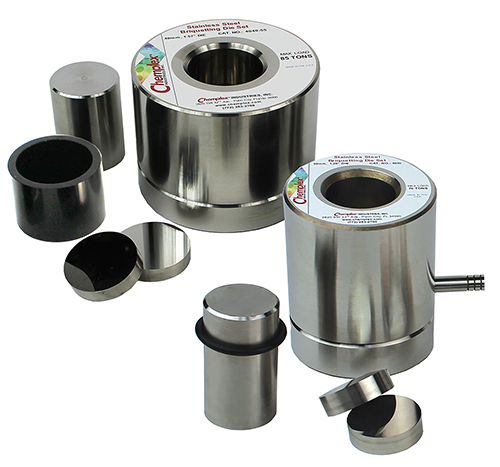 Features
• Diameters: 1.38" (35mm)
• Annealed stainless steel to Rockwell "C" hardness 56-58"
• Resistant to scratches and gouging"
• High Precision and close tolerances"
SKU 4038-55
• List Price $1250.00
• Special Price $990.00
(Limited quantities available, while supplies last)
---
Demo 4312: Series 12T: Manual 12 Ton SpectroPress®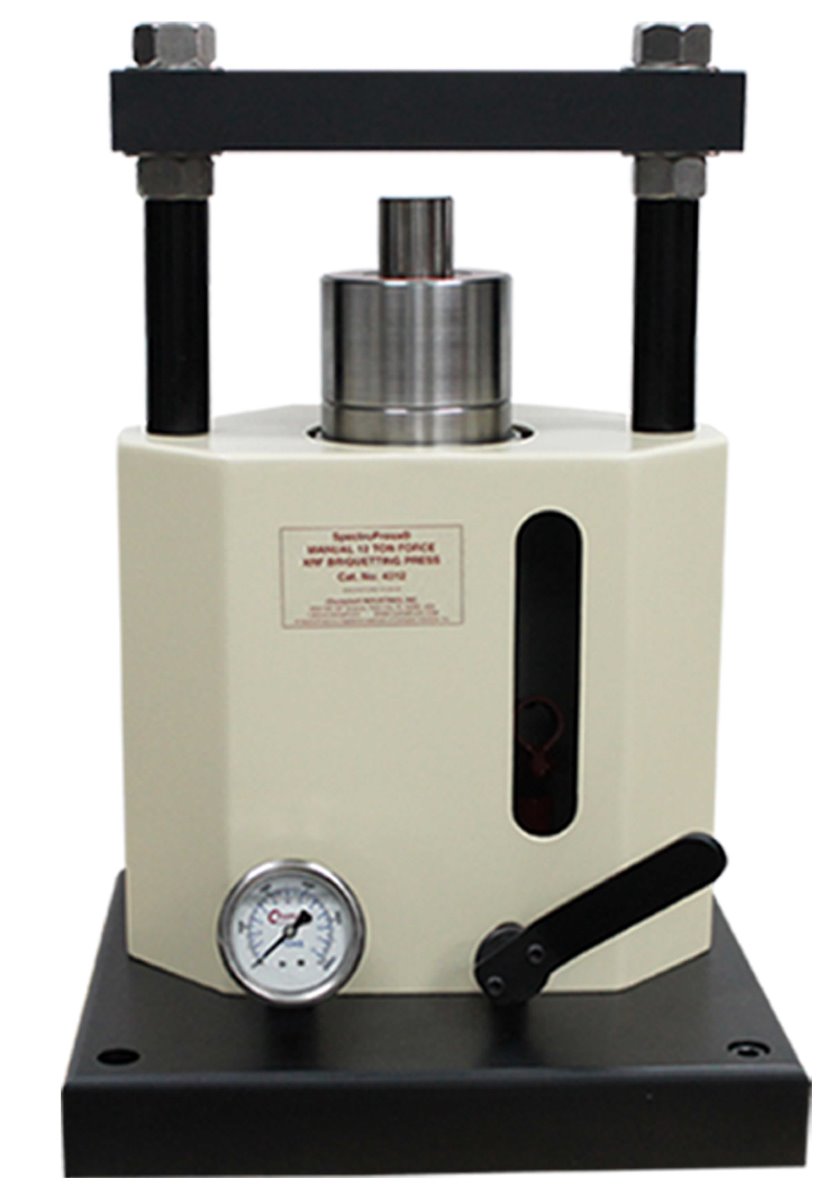 Compact contemporary two post designed manual SpectroPress® model delivers 12 tons of force. Large accessible area facilitates fast and easy die removal and reinsertion.
Features
• 0-12 tons analog gauge (0.4 ton increments)
• Unobstructed full access to die platform
• Self-centering and aligning platen maintains die in position
• Accepts all Chemplex® die sets sizes and PelletCups® briquetting cups
• Practical for in-lab and field applications
• Die sets sold separately
SKU 4312
• List Price $3200.00
• Special Price $1495.00
(Limited quantities available, while supplies last)
---
Demo 1100T-230 SpectroMill® Ball Pestle Impact Grinder/Mixer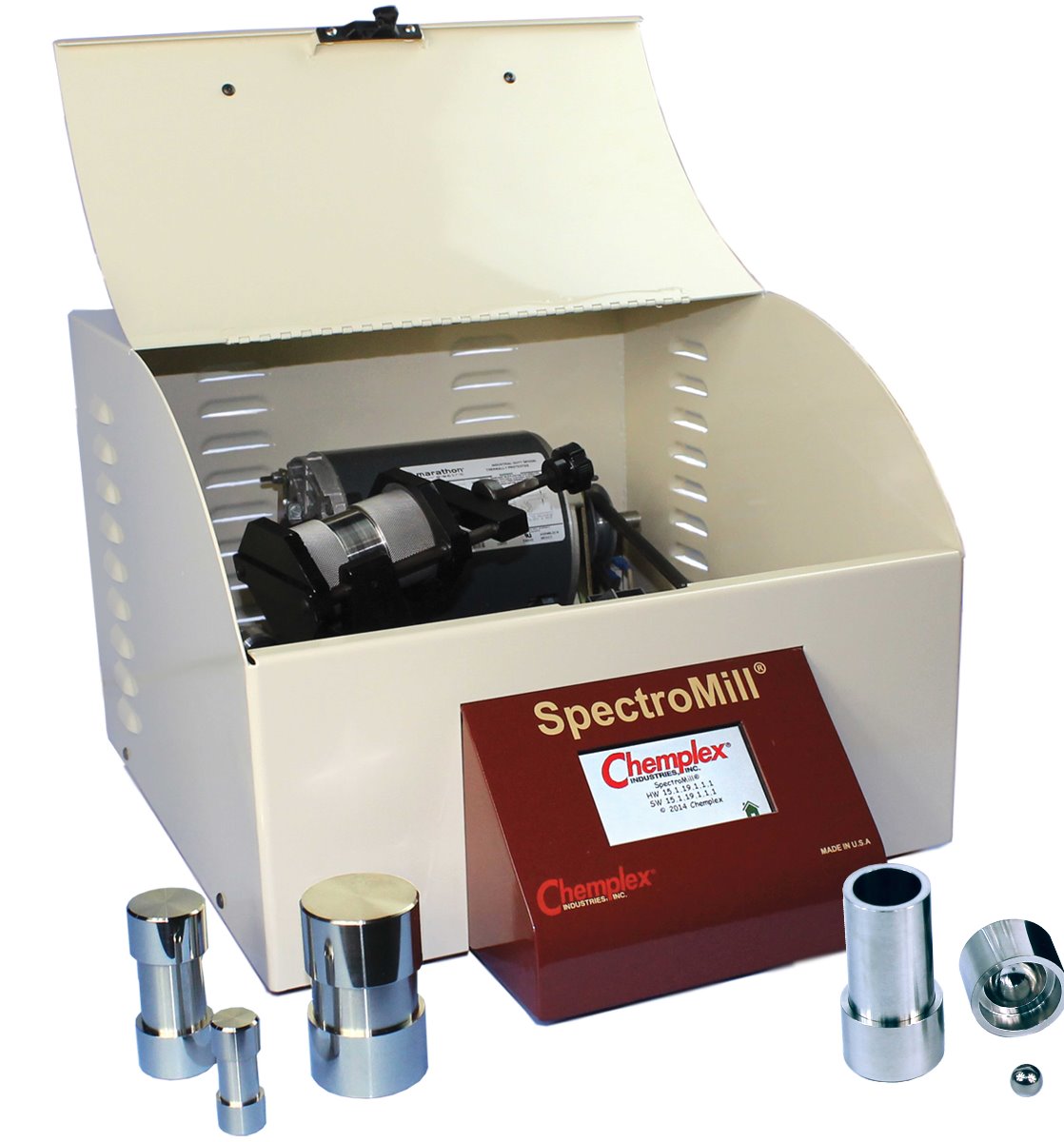 SpectroMill® Ball Pestle Impact Grinders operate on the principle of propelling one or more ball pestles together with a sample substance from one end of a SpectroVial® to the opposite end in a rotary "figure-8" path of travel configuration. The motion is energetic and rapid.
Features
• Fast sample processing
• Homogeneous powder blending
• Uiform particle size reduction
• Small compact bench-top size
• Accomodates 2 to 30cm3 samples
• Touchscreen user interface
• Programmable count-down timer
• Programmable methods fo storage and recall
• Audible cycle completion alarm
• Voltage: 230VAC 50Hz
SKU 100T-230
• List Price $6400.00
• Special Price $5120.00
(Limited quantities available, while supplies last, SpectroVials® sold separatel)