Chemplex SpectroCertified® XRF Sample Cups Technical Data
Chemplex Industries, Inc. maintains a design engineering department together with a contemporary equipped machine shop facility. Chemplex® products are manufactured "in-house" starting from the initial product conception, design, prototype, testing, and evaluation stages to finished inventoried products. In many instances, the machinery to make a product is not available necessitating the "in house" design and custom fabrication of the actual production equipment.
The design of sample cups begins with an innovative idea for a method of containing and handling liquid and powdered sample substances for x-ray analysis. Many Chemplex® XRF Sample Cup designs and applications are classified as innovatively unique and have been awarded intellectual property status with the USPTO.
With a battery of injection molding machines and adjunct equipment in its manufacturing section, sample cups are: manufactured on a daily basis; subject to quality control at the production stage; packaged and labeled to avoid contamination; and inventoried under a protective environment to maintain their original quality and to assure prompt delivery.

SpectroCertified® XRF Sample Cup Quality Starts with a Special
Formulated Polyethylene
Chemplex® XRF Sample Cups are injection molded from a proprietary high-density polyethylene specially formulated for this application. The material is characterized with:
Compliance with RoHS Directive
Absence of "whitening" agents that may potentially influence x-ray data
Lubricity to facilitate the smooth and firm attachment of thin-film sample support windows
Physical characteristics for performance and resistance to thermal and irradiation exposure
Chemical resistance from contact with incalculable sample material substances
Low trace element impurities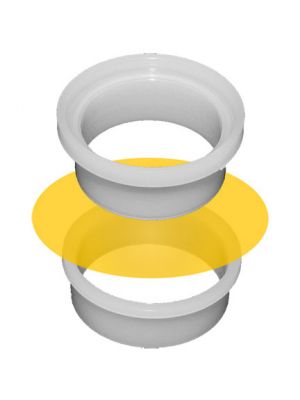 Click here for XRF Sample Cups
Typical Characteristics of Chemplex® XRF Sample Cups
Typical Trace Element Impurities, PPM Melting Point, °C (°F) Softening Point, °C (°F)
Ca, Mg, Ti, Al, P, Zn 130 (266) 123 (253)
® SpectroCertified and Chemplex are registered trademarks of Chemplex Industries, Inc. May be made under one or more of the following patents: 5,630,989 and 7,722,821.